Biography
Brought up in rural Kent, England in 1954, Chinmaya decided to become a hippy at age fifteen, took up classical guitar and attended the 1970 Isle of Wight festival. Wanderings in Greece (1973) and on the hippy trail through Iran, Afganistan and Pakistan (1975) gave him a taste for the East and its music and in 1979, at a live concert in Delhi, he fell in love with the sarod.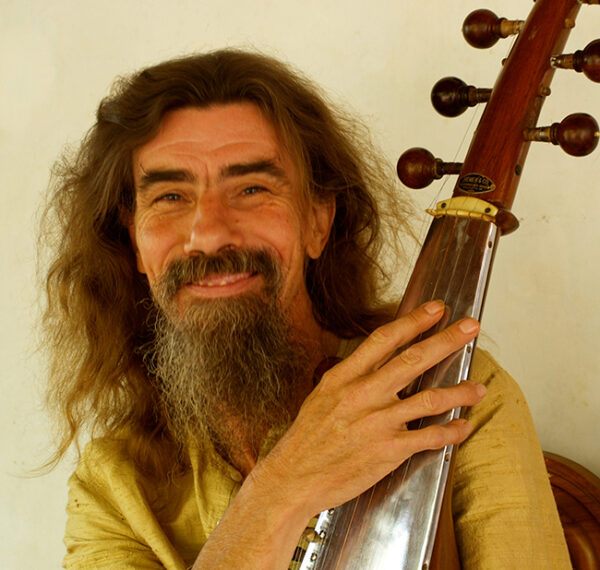 A decade of intense study of the instrument with gurus in London and India led to him performing at the Osho Commune (now International Meditation Resort) in Pune, India in 1989 and his first releases (under the band name Terra Incognita with Prem Joshua et al) on NER.
He coordinated the large music department at the Commune for many years and has produced many of its musicians' CDs.
Over the years Chinmaya became involved in awareness-raising for environment/social justice issues in his adopted homeland, India. His films have been shown at festivals around the world and can be seen on his YouTube channel. He is currently based in Devon, England with his midwife partner and their five-year old daughter.